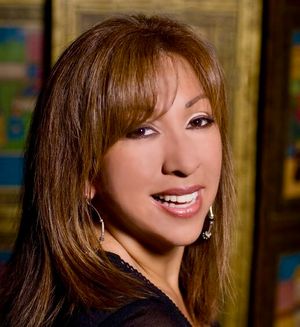 Meet Inez Wilson
Inez began singing at an early age in the Baptist church.  As she grew she fell in love with Jazz, Motown, R&B, and Pop and knew she wanted to sing different genres of music.
She toured performing with a gospel play called "A Good Man Is Hard To Find" sharing the stage with D'atra Hicks.  The play toured throughout the U.S. and brought her to New York which she decided to make her new home.  She has performed background vocals for various recording artists some of which include Jon-B, Alyson Williams, Glenn Jones, Norman Conners, Natasha Coward, and more.  
She recorded a song for Mayor Guilliani's HIV Awareness campaign, which was distributed throughout New York City.  Ms. Wilson has appeared on BET Jazz Central and has co-hosted a weekly radio program on WVOX 1460 AM in Westchester County. 
She joined the band "Jazmyn" in 2008 and has travelled throughout performing with James Farley.  As well as being the soulful, sultry voice of Jazmyn, Inez has lent her voice to charitable causes and non-profit organizations.  She has entertained for the NAACP, Jewish Child Care Association, the LINKS, EOC, New York Cares and more...